How to change the default email application
Article ID: 2025163 Last updated: 27 July 2022
AccountEdge has no settings or direct links to any email applications on your computer. Instead, emails from AccountEdge are simply handed over to the operating system, which in turn gives it to your Default Email Reader (application) to send the email.
Note! AccountEdge can only send emails via full MAPI compliant email applications, such as Apple Mail and Microsoft Outlook.
Please consult your IT administrator or Apple if you require more information about your default email reader.
Changing your computer's default email reader
1. Start Apple's Mail application (even if this is not going to be your default reader).
2. Go to the Mail menu at the top left of your screen, select Preferences, go to the General tab, and set the Default email reader as required.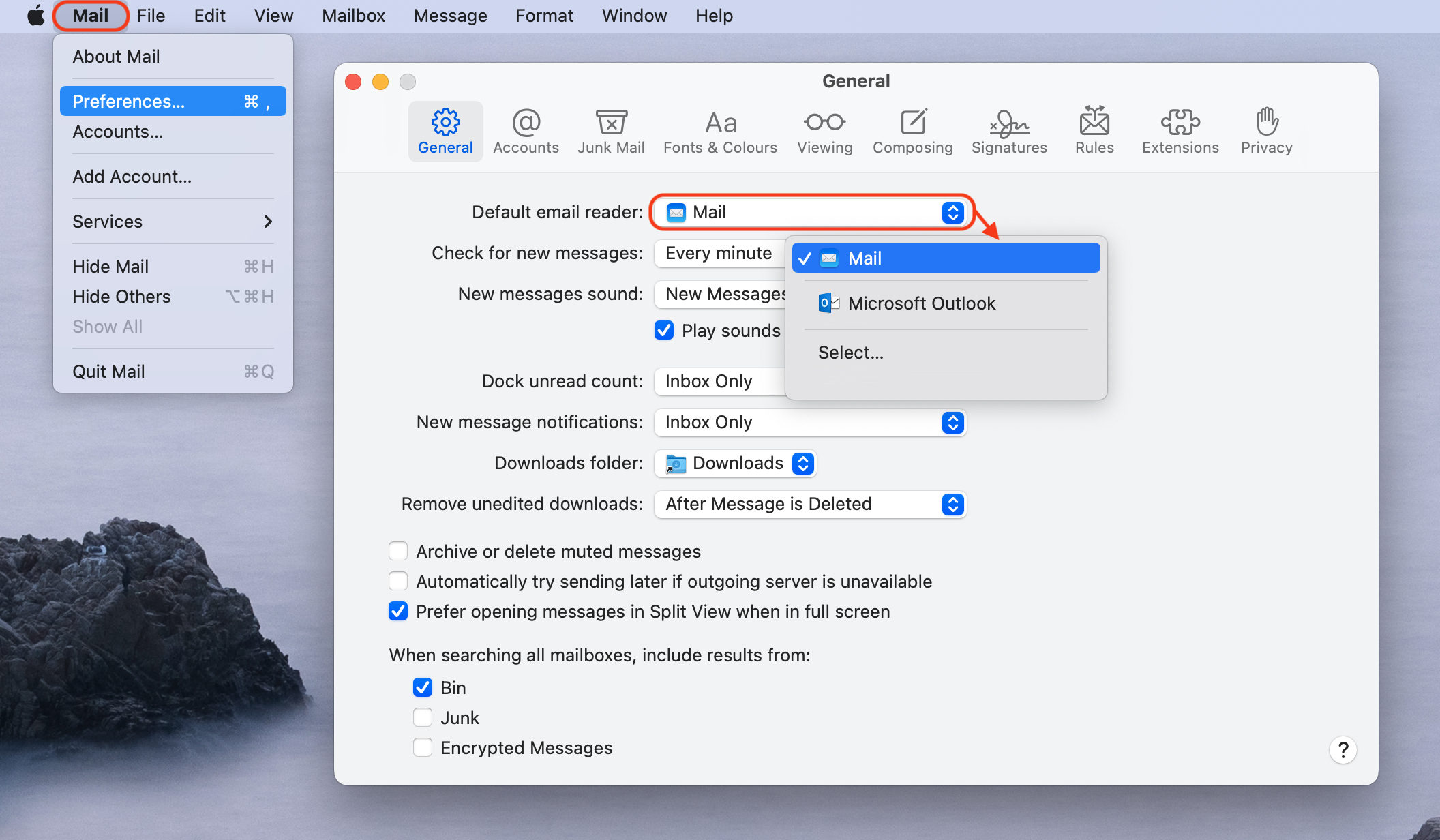 AccountEdge will now use your selected email reader to send emails.