Printing P45's
Article ID: 2025191         Last updated: 28 July 2022
You must give all employees a P45 when they stop working for you.
A P45 should be printed and given to a leaving employee after you have sent the employee's last paycheque information and leaving date to HMRC via the employee's last Full Payment Submission (FPS).
Printing a P45
1. Go to Command Centres> Payroll> Print P45s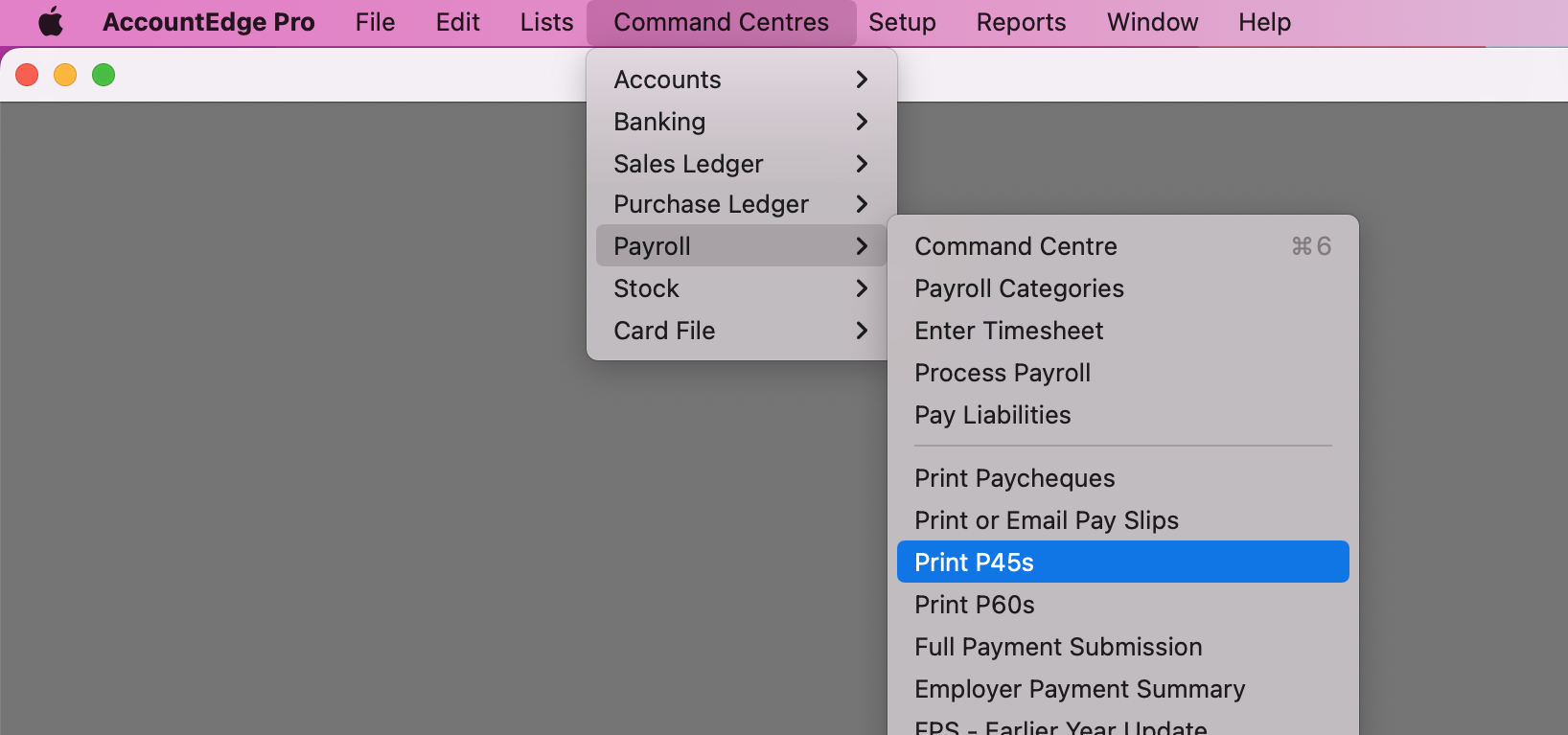 2. In the Review P45s Before Printing window, click Advanced Filters...
3. In Advanced Filters choose which P45 form you wish to use for printing: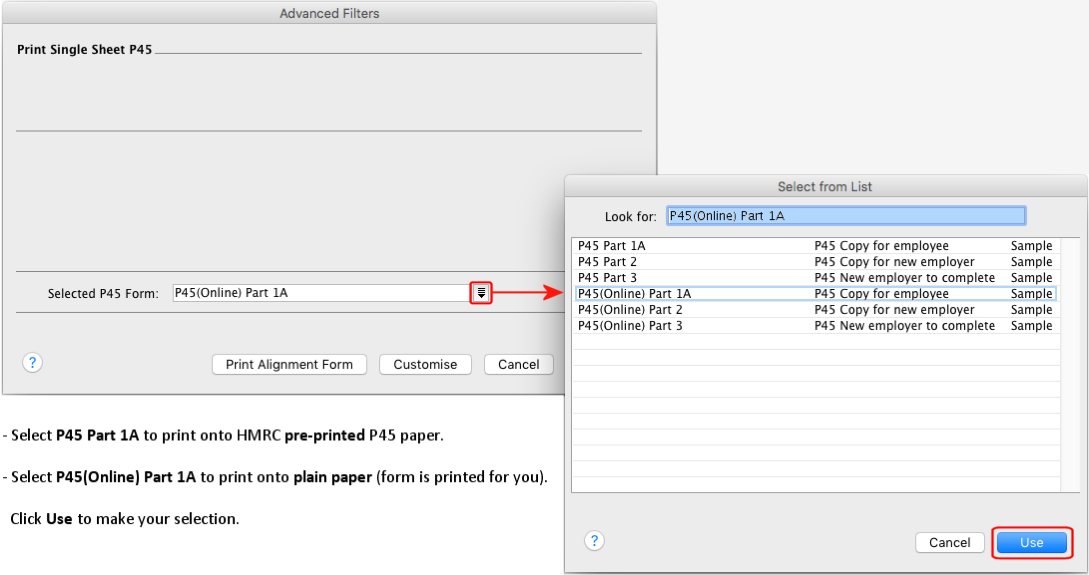 4. Back in the Review P45s Before Printing window, tick the required employee and click Print.
Mark the Employee Card as Inactive
Finally, go to the Card List and open the leaving employee's card details.
Tick the card as Inactive to prevent this employee appearing when you next process payroll.