How to Report Debtors / Creditors as of Specific Date
Article ID: 2025207 Last Updated: 28 October 2022
There are two types of debtors and creditors aging reports in AccountEdge:
* Debtors / Creditors Reconciliation Reports
* Debtors / Creditors Ageing Reports
Reconciliation Summary & Reconciliation Detail
These reports present the customer / supplier balances as of the specified date and are useful for doing month end and year end reporting and reconciliations.
The debtors / creditors reconciliation reports are available in the Index to Reports> Sales or Purchases reports: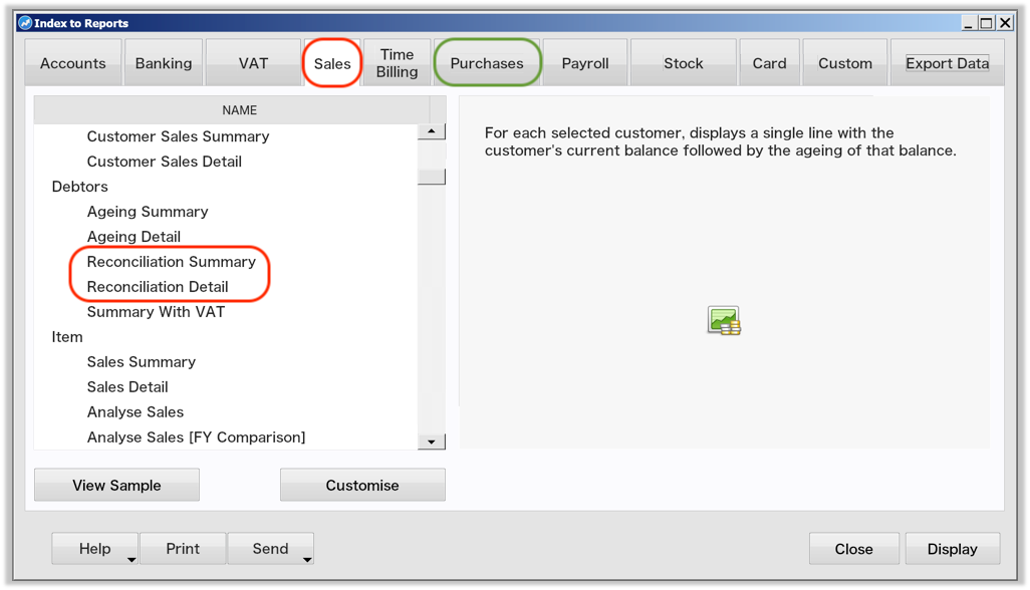 Ageing Summary & Ageing Detail
The Ageing reports provide current customer / supplier balances; the current balances are then aged based on the selected 'ageing date'.
These reports are useful for credit control.
For example, if the current date is 1 November 2022 and an ageing report is set to age as of 31 Novemeber 2022, you will be able to see which balances will fall into the different ageing brackets at the end of the month, allowing for pro-active debt chasing ahead of the month end.