'Invalid Grant Access
AccountEdge cannot retrieve your details from HMRC'
Article ID: 2025246 Last updated: 27 July 2022
This message may occur when attempting a VAT reconciliation, VAT submission, or when examining your VAT Obligations List (VAT period list).
You are likely to be receiving this message due to:
HMRC's 18 month limitation of your last MTD authorisation for the company.


Using the company file on a different computer to the one that was originally used to authorise AccountEdge for MTD.
Reauthorising AccountEdge for Making Tax Digital
1. Go to Setup> Company VAT Information.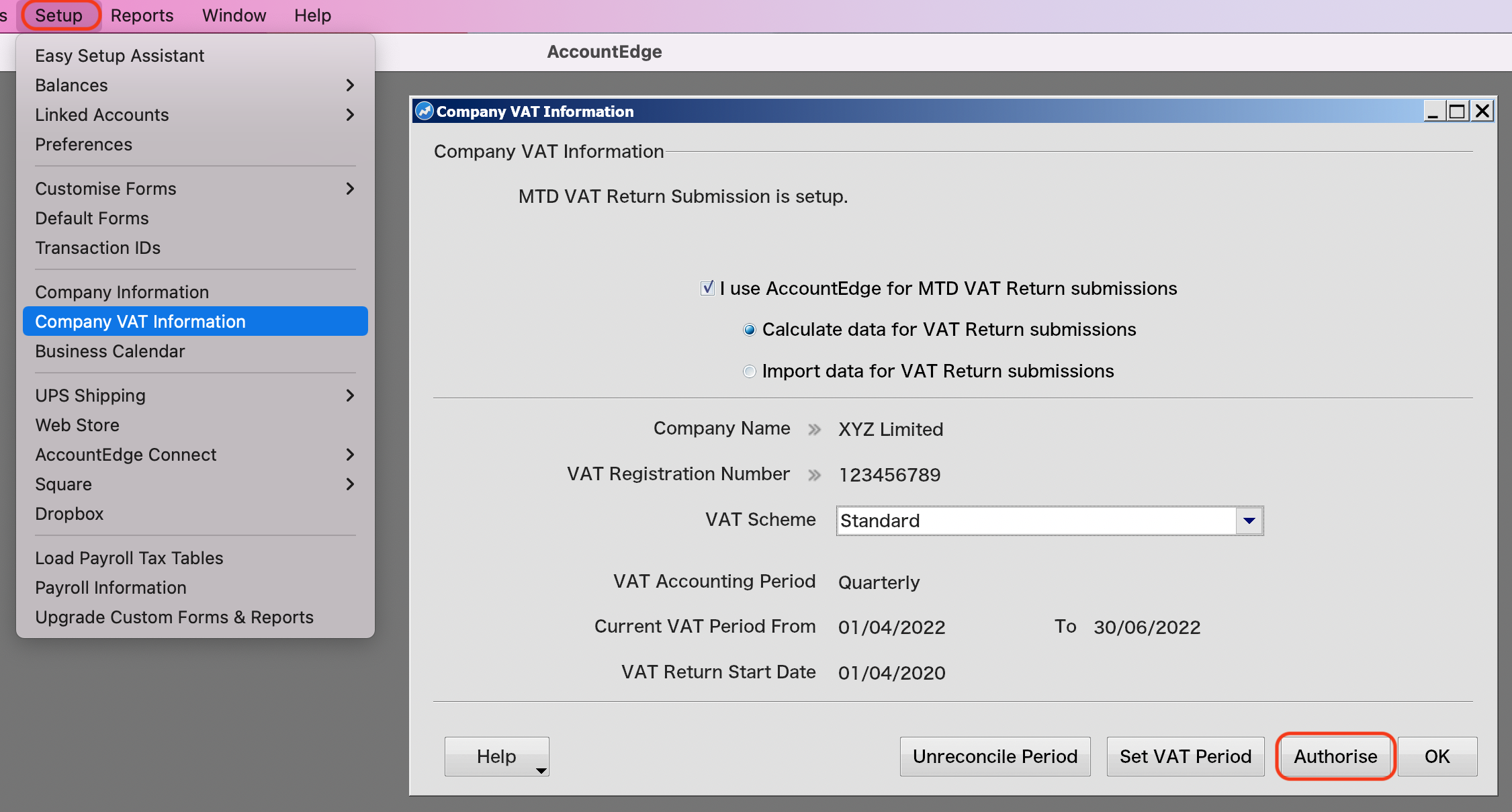 Click the Authorise button.
2. Your internet browser will open with the following window: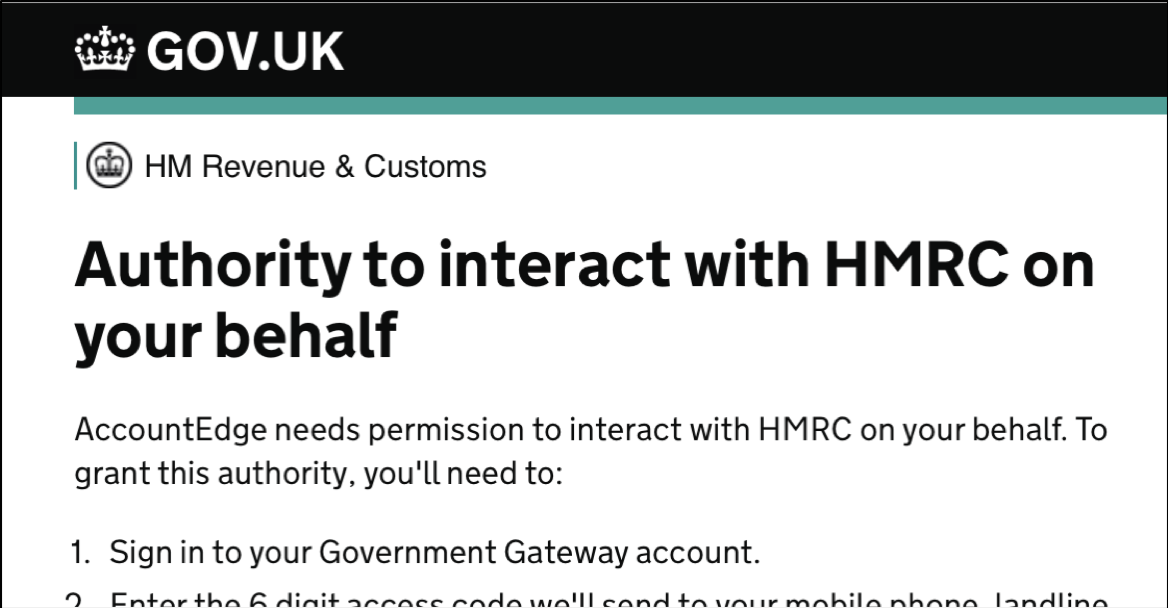 At the bottom of the window click Continue.
Sign in using your company's Government Gateway User ID and Password.
3. You will be presented with the following window: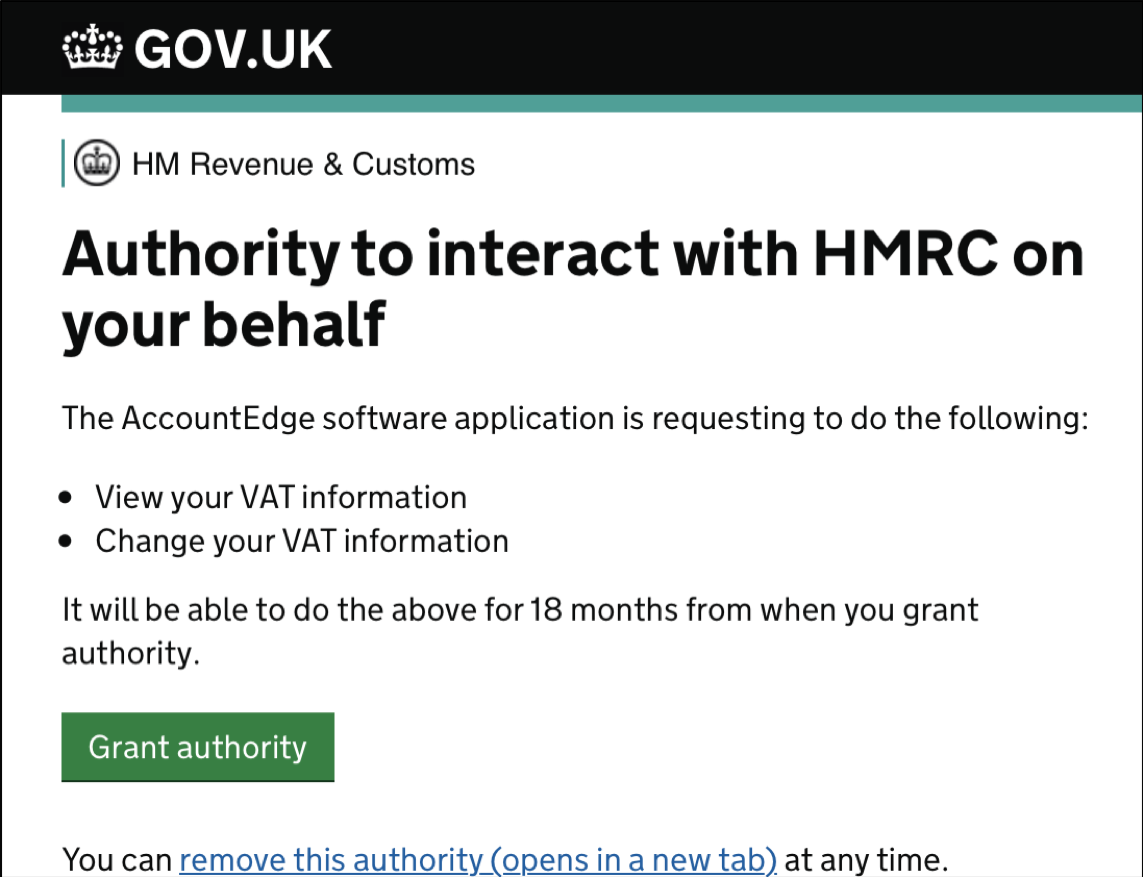 Read the window carefully and click Grant Authority.
4. The Authorisation Granted window will appear: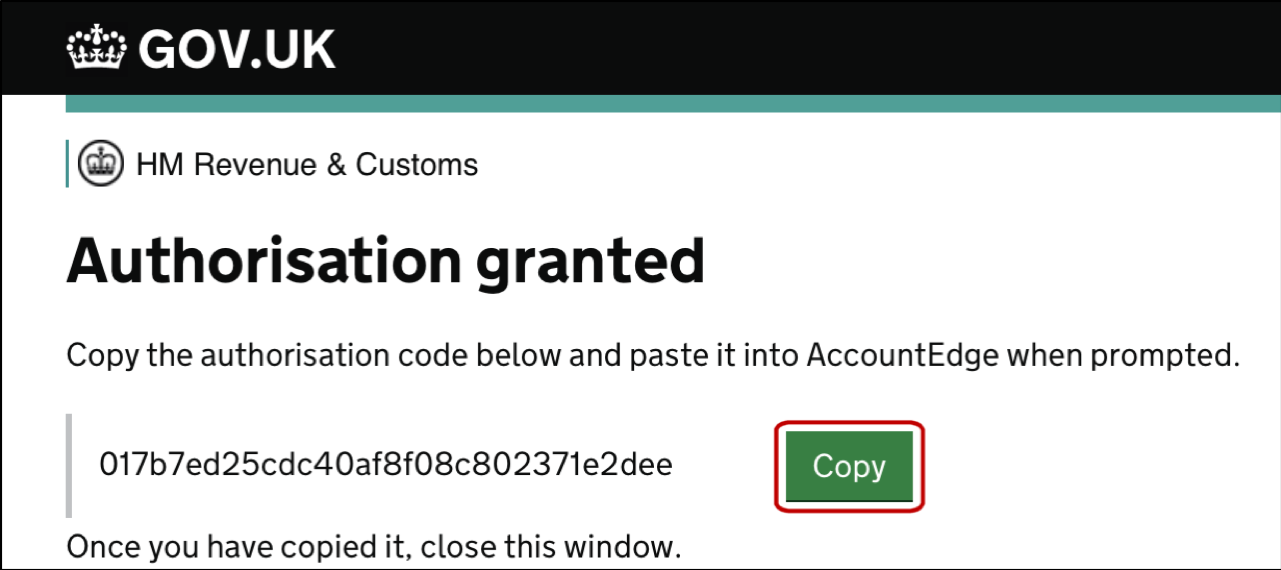 Click Copy and close the window.
5. Return to AccountEdge where the HMRC Authorisation window will be waiting:
Click into the empty code field and then Edit> Paste. Your HMRC Authorisation Code will appear.
Click OK.
6. The following window will appear:

Click OK.
Click the Set VAT Period button.
If you receive 'Error 403: Client or Agent Not Authorised', please click here.
7. The VAT Obligations List will appear.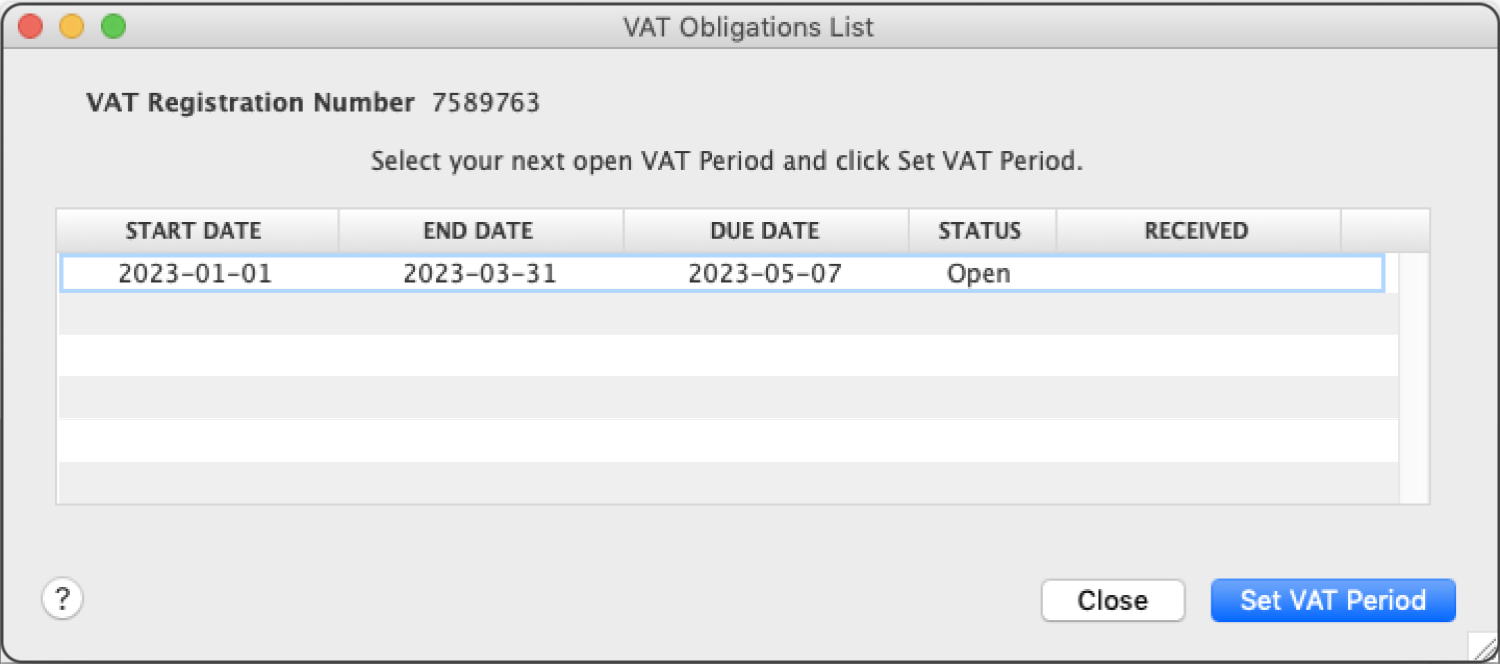 The VAT Obligations List is retrieved directly from your company's online HMRC VAT account.
Select your current open period and click Set VAT Period.
You have now successfully re-authorised AccountEdge for MTD in this company file.